Summertime means longer days, great weather, and lots of time to hang out and have fun with friends and family.  While you're taking a break from classes, you can also land yourself a full or part-time job with a company that needs seasonal help and is willing to pay well for it.  Whether you want to pad your savings account, or just fund your summer festivities, you can apply for one of these summer jobs for college students.


The Best Summer Jobs for College Students
Writer/Content Development
Search online job posting sites for companies who are looking for bloggers, writers, or content developers.  Most of these positions are done from home, and you can search for both part-time or full-time hours. You'll need to have a knack for writing, excellent grammar skills, and be adept at research on many different topics to land a position.  
Experience with online blogging platforms like WordPress, or photography is sometimes a plus.  The best part? If you have a goal of being a writer or journalist, you can use these pieces to build your portfolio. 
Tutor
Summer break is a popular time for parents. They schedule tutoring sessions for their kids who are still in primary school and struggling with a subject or two.  If you have a knack for math or English, and like working with kids, this is a great way to make some extra cash in only a few hours a week.
Look for postings on school websites. You can also create flyers to hang at places that families frequent like the YMCA, the swimming pool, or rec center.  You can also contact the local schools. This is to see if they would be willing to promote your services prior to the end of the school year. This is another excellent bullet point on your resume especially if you eventually want to go into education.
Tour Guide and Storyteller
Depending on where you live, you might be able to land a job as a tour guide in your city.  Particularly if you're in an area that sees a lot of tourist activity, while families take their vacations. Examples of traffic spikes during the summer are Key West, New Orleans, Las Vegas, or Orlando.
Check with the city or town where you live for summer jobs for college students. Also, explore less mainstream options.  Ghost tour companies, for example, do a lot of business and guides make an hourly wage plus tips. Be prepared to have a flexible schedule, and comfortable public speaking in front of a group.  If drama is your thing, this is a fun way to memorize a script. Then, give it some embellishments to make it your own.m mm;o
Landscaping Expert
If you love being outdoors and getting your hands a little dirty while you work on your summer tan, you could use that to your advantage.  Professional landscaping companies who mow lawns do weed whacking and trim bushes are pricey. People who live in your local neighborhood might consider a more affordable alternative.  If you have access to lawn care equipment that your parents will let you use, and a way to transport it, you can offer your services.
First, do a little research to determine the going rate for lawn care and then offer a fair price for the job.  Pass out flyers in your neighborhood to spread the word or post on your community website. You can also partner with a reliable friend, so you can get twice the work done and split the profits.
Event Coordinator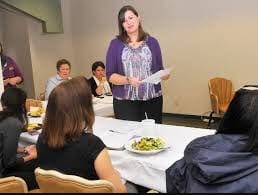 Summertime is a festival season, and even small towns and local municipalities get in on the action.  If you have a knack for throwing great parties and never missing an important detail, this might be the perfect fit for you over the summer.
Get familiar with the events in your area, and then contact the appropriate offices to apply.  Does your town have a huge Fourth of July party? I guarantee they bring on temporary staff to help with the event.  Does a local park do a summer concert series? Find out who runs the affair and send them your resume. If you want to go into event planning or hospitality, this can also be a valuable bullet point on your CVV someday.
Golf Course Employee
Golf courses see a notable uptick in play during the summer months, which often means they do a round of hiring in the late spring.   One of the most popular positions they bring on is golf caddies. There are also opportunities for the maintenance and food and beverage side of the business.  
If you like the idea of being a golf caddy, brush up on your knowledge of the game. Then contact your local courses.  There might be a test that accompanies your interview. Make sure you know the difference between a birdie, bogey, and par shot and some common etiquette rules of the course before you go.
Camp Counselor
Pop quiz- if you're under the age of 12, what's the best thing about summer?  Summer camp, of course! If you have a knack for working with kids and love the great outdoors, you can get in on the fun as a camp counselor.  
Many different organizations offer summer camps, like the YMCA, MDA, or local recreation centers.  However, they typically start interviewing and hiring for these positions in the spring, so be sure to apply early to get your spot.
You'll likely need to take a few certifications, depending on the camp and origination running it.  The good news is, not only will you walk away from the experience CPR certified, but they will also pay you for the training too.
Food Service
If you live in a community that sees a lot of seasonal traffic, the restaurants and bars in your area might be looking to beef up their staff for the summer months.  If you are an excellent multi-tasker and have great people skills, this could be a way to make easy money. Check out the job postings for positions as a server, bartender, cook, or hostess at your favorite local spot.
City Employees at the Beach
Ever since Baywatch debuted in the late 80's, everyone wants to be a lifeguard for the summer.  Unfortunately, it's not an easy job to get. You will need to obtain a lifeguard certification, as well as have current CPR/AED/First Aid training.  
Some organizations or employers also require additional training sessions before you can grab that buoy and blow the whistle.  If you're a strong swimmer with a desire to save lives, reach out early in the year to find out what it takes to have a chance to make the cut.
If this sounds like more than you're ready for, but you still want a chance to play in the big sandbox every day, you can still work at the beach.  Most public beaches are run through the city or county and regularly hire for their concessions and maintenance staff during the summer.
Home Improvement
The summer months are a popular time for people to do renovations.  If you want to pitch in on jobs like painting houses, installing new flooring, or building a deck, you can earn cash while you help.  Look for postings on local job sites where do-it-yourselfers are looking for extra money. You can also reach out to local contractors who may need an extra pair of hands to balance their workload over the season.
Childcare
Younger children who aren't in summer camp programs will still need someone responsible to watch them. This is while their parents are at work and they aren't at school.  If you enjoy working with little humans, you could apply to be a nanny during the day. Some families may even offer you a place to live in their home in exchange for your services. A bonus if you are staying in your college town over the summer and need a place to stay.
Cleaning Services
Like lawn care, services that clean your home or business are pricey. Some people may be open to a more affordable alternative.  If you consider yourself a "neat freak", this could be a perfect fit for you. It also includes helping others clean up and get more organized. Spread the word, post on job boards, and make flyers advertising your services. Locally owned hotels are another great prospect here too. Reach out over the phone to see if they would consider hiring you to maintain their lobby and guest areas.
Pet Care
As families travel for their summer vacations, many need someone to watch over their pets while they are away.  You could offer your services to stop by their home to walk and feed their animal, or even stay on their property to give their dog or cat a sense of comfort while they are away. You could also offer pet walking services, or do yard clean up in your neighborhood to make a few extra bucks.
Computer Services
You know how your crazy aunt or Grandma can't figure out Facebook to save their lives?  Well, they're not alone. Computer services and basic tech tutoring are in high demand, especially in the older adult crowd.  If you're tech-savvy, contact your local senior center or retirement communities to offer your skills to the residents. You might be surprised how many people buy your time for a few hours so that they can "figure out that darn email" or finally get their wifi set up.
Internship
There may be paid internship positions available in your community. This could give you valuable on-the-job skills that directly relate to your major or future career.  Contact businesses that you might someday want to work at and ask about their summer intern positions.
While these aren't the only summer jobs for college students, these are some of the most popular and best-paying options out there.  Remember to dress for success and keep an open mind. Be genuine in your interview and you're sure to land a position that's right for you.
Related post
All Job Applications
Legoland Application
Job Application Center $1,000 Scholarship