Whether you're a self-taught techie or someone who's gone through all the computer science classes at university, you're probably looking for a job in your field. The reasons to go into tech are numerous: exploring new technology first hand, the potential for career growth, and the high-paying salaries.
But which tech companies are the best? Let's look at some of the top tech companies to work for. Before you make a decision, you want to know a few key points.
What is the company's salary and what benefits do they provide? What is the work environment like? How much career development do you have the potential to access? Is there an excellent work-life balance? And what is the quality of the work that the company produces?
Google
In terms of salary, benefits, diversity, and values, Google consistently scores higher than the rest. Google has a lot of flexibility and freedom regarding tech jobs, including allowing employees to pursue their own goals within the company. Many employees are even encouraged to innovate and bring up new ideas to their superiors. 
Google is one of the highest-rated tech companies to work for, and the score just keeps going up. The employee benefits at Google are unparalleled, and offices at Google offer complimentary food, shuttle services, and even skill development classes. This is a company that invests in its workers.
Facebook
High salaries, a good work environment, and a great work culture combine to make Facebook one of the top tech companies to work for. Facebook has been well known for its support of its employees. The company's mission is entirely centered around helping and connecting people, extending to the employees.
Facebook is also one of the top-paying companies in the industry. On-site offices offer wellness programs, top-rate insurance, gyms and spas, and even free food. There are also a lot of career opportunities at Facebook, so if you're looking to grow in your position here, you'll find a lot of space to do so.
DocuSign
DocuSign is another leader in terms of a supportive culture, innovation, salary, and diversity. If you're looking for a tech company that focuses on its employees and encourages everyone within the company to grow with job opportunities, then DocuSign is the place for you. The work-life balance among DocuSign employees is also one of the best.
The benefits and salary at DocuSign are also very competitive, allowing employees to make sure all their basic needs are met while growing within the company. The innovation and growth within the company are also unmatched.
GitHub
GitHub is a valuable resource for consumers and anyone who is well-versed in the tech world. However, it's a valuable company for employees, too. GitHub offers passionate and driven employees to explore new heights in terms of employment, with many benefits, an outstanding work-life balance, and a competitive salary.
What's their secret? A positive and productive work environment allows for employees to stay motivated and focused on their work without having to worry about whether or not they can pay the bills. Employees at GitHub are also given opportunities to help develop their careers and have access to tech conferences and other resources.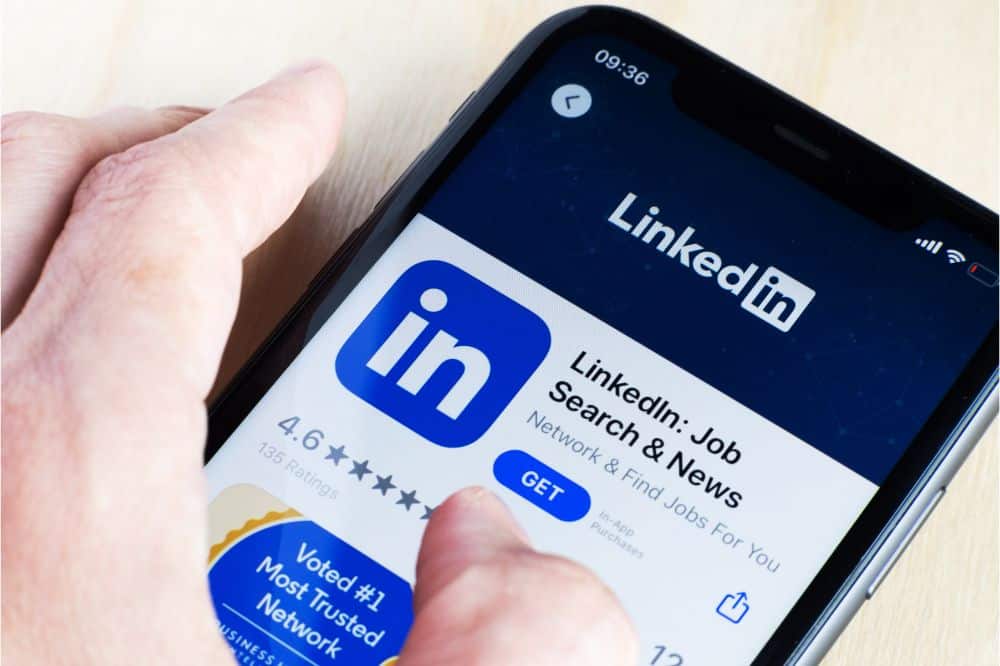 LinkedIn
As the social media website for connecting the business world, LinkedIn became one of the most valuable websites in the world. And working for LinkedIn as a company is something that no one in tech should turn their nose up at. This company has highly-satisfied employees, with their leadership in the industry, competitive salary, and promotions.
Employees at LinkedIn are offered various benefits and events put on by the company for team building and a wealth of resources to help support work development. LinkedIn understands that the trick to keeping their company running well lies in satisfied employees.
Adobe
If you're looking for a place where creativity meets tech, then Adobe is right for you. This graphics giant has become world-renowned for the Adobe products that help create innovative and unique designs, both in the world of art and business worlds. Adobe is also well known for treating its employees very well.
Adobe works hard to encourage a solid and beneficial work culture and offers a very competitive salary and benefits package. While Adobe seems to have a more limited potential for growth than some of the other companies out there, employees are greatly satisfied in their positions.
Microsoft
Microsoft is one of the biggest tech companies out there. The little guy can often get lost in the daily grind with enormous companies like Microsoft. But this company works hard to ensure that it takes good care of all of its employees with good salaries and benefits that other companies lack. 
Microsoft encourages its employees to work on innovative projects that help the company stay relevant in a competitive tech marketplace. Microsoft has some of the best employee retention on the list. If you're looking for a place to grow and expand, then Microsoft should be your first stop.
NVIDIA
NVIDIA is one of the top tech companies that anyone can work for. The employees here are at the forefront of cutting-edge technology and innovation. With a company like NVIDIA, high expectations are placed on its employees, but the payout is well worth the hard work it takes to get there.
Employees at NVIDIA are given opportunities to work on a team with some of the most talented minds in the tech industry. Not to mention, this company offers some of the highest salaries in the field, as well as excellent benefits.
Conclusion
Tech companies have become more and more relevant as technology grows. Innovation within the field doesn't come from the companies themselves: it comes from the employees working within those companies! This list has compiled some of the best tech companies to work for in terms of innovation, job growth, salary, and benefits.
Before you take the plunge with a new tech company, make sure that it has all of the things you're looking for in a job. These tech giants rely on their employees' intelligence and tenacity. It would be wise to ensure that they're working for you just as much as you're working for them!