​TGI Fridays continues to be one of the most popular chain restaurants in the United States, with more than 900 locations worldwide. The company recently overhauled their happy hour menu for the summer. If you're in search of employment, you may find it worthwhile to submit a TGI Fridays application. Below, you'll find information about careers and jobs with TGI Fridays.
About TGI Fridays
The first TGI Fridays opened in Manhattan in 1965. Since then, the restaurant chain has continued to grow. The company's headquarters are now in Carrolton, Texas, which is right outside of Dallas. The company has more than 900 restaurants worldwide, populating more than 60 countries. More than half of the company's restaurants exist in the US. They plan to open 30 additional locations in the next year.
Who Typically Works at TGI Fridays?
TGI Fridays senior vice president, chief people and culture officer, Andrew Robinson said that the company hired 67,000 last year alone. He said that the company goes out of its way to create equal opportunities for men, women, and minorities. He said that while approximately 65 percent of the company's current restaurant managers are female, and that about 50 percent of general managers are female.
Robinson recommended filing a TGI Fridays application online, although he said it was also possible to apply by walking into your local restaurant. In fact, he said that many of the applications the company receives are from customers who frequent the restaurant and have come to know and love the work environment.
Robinson says more than 95 percent of Fridays employees live within five miles of their location. He also said that the restaurant often partners with local community organizations to help recruit new candidates. So, if you're interested in working at your local Fridays restaurant, you can try seeing if there are hiring partnerships with a local organization in which you've joined previously.
Organizations with who Fridays has worked with during the past include ProStart, which gives high school students two-years' worth of exposure to the restaurant and service industry and the Women's Foodservice Forum, which focuses on providing valuable tools and leadership skills. They've also worked with the Multicultural FoodService and Hospitality Alliance to find diversity for their workforce.
The company stresses the personal relationships built from local restaurants. Robinson said that 95 percent of candidates for executive-level positions come from previously-built relationships and word of mouth. Robinson continued to so that they stress hiring top talent because the restaurant industry is so small and competitive.
TGI Fridays Job Openings
If you're looking for employment with TGI Fridays, you can visit the Careers Page on their website. Here, you'll select the job for which you're searching and begin TGI Fridays application. When applying, you can upload your resume and create a profile, allowing you to consider other job opportunities as they become available. Current openings with TGI Fridays include:
Team Members

Managers

Support Center
You could also consider checking out their social media career pages on Facebook and Instagram. There, you'll find posts that not only show exciting moments in TGI Fridays' history but also photos and videos from employees demonstrating how much fun working in one their restaurants could be. You'll also learn fun facts, such as the fact that Ellen DeGeneres used to work as a hostess at TGI Fridays.
Robinson said that the company's job market is ripe for both women and minorities. Additionally, the Fridays has made it a point to target younger workers with their recruitment and benefits packages. The company offers competitive perks that could be attractive for those who have just graduated high school or college and are in search of a sustainable career.
TGI Fridays does not offer an internship program. Many of their job openings at restaurants are on an hourly basis, so you could potentially find a position that fits your schedule and allows you to gain exposure to the service industry before applying for a corporate job with the company. The company does not offer internships at the corporate level, either.
However, Robinson said that the company is continuously on the lookout for young talent and will often hire candidates while they are still in school. In the past, they have hired law students who are still in school but who would like to learn more about corporate law while clerking. They have also hired undergrad students in part-time roles to help assist and learn about marketing and product innovation.
If you have an associate degree or higher, or some management experience, you could be eligible for the company's associate manager program. The company is willing to consider all applicants. For example, if you did not attend college but have years of experience working in your family's restaurant, you could be eligible for the program.
Additionally, those who have years of experience working for TGI Fridays could also find themselves eligible for the program. Robinson says that many of the employees working at the Fridays executive level have been with the company for many years and that they began working in an entry-level position. The associate manager program lasts for eight weeks.
Perks of Working for TGI Fridays
As an employee of TGI Fridays, you may find numerous perks and benefits beneficial. The company has made efforts to improve their philanthropic participation, having acknowledged that remaining active in these types of programs enhances their ability to connect with younger workers. Recently, Fridays has partnered with charities such as Feeding America to help provide relief from hunger.
The company also goes out of their way to help their employees in times of need. For example, they recently started an employee relief fund that serves to assist in times of tragedy or emergency. For many, knowing that their company is supportive and will be for there whenever an unexpected catastrophe strikes is the peace of mind they're searching for when working for an organization.
Working at TGI Fridays: Reviews
When searching online, there are numerous reviews about what it's like to work at one of the company's restaurants. The Facebook Careers page has a 4.6-star rating. One employee said that she loved working at the restaurant and appreciated that the company cared about every employee on both a personal and professional level.
Another reviewer remarked that they still worked at Fridays and that during their time there, the company has afforded them many opportunities to grow. Many reviewers also made it a point to highlight the work environment at the company, noting that the company provided a very open environment where the employees care about one another.
Other internet reviews were a bit less optimistic but were still bullish on the company. On one website, the average TGI Fridays job drew a 3.7-star rating, with work setting receiving an average of a four-star review. Reviewers gave the "People You Work With" category a 4.2-star review. However, former employees gave the "Rewards You Receive" category a 3.2-star rating.
Online reviews indicate that servers and managers were generally the people most satisfied with their job at TGI Fridays. Many reviewers noted that the work environment was high-energy and that the company was flexible with their schedule when able. Most also indicated that they enjoyed meeting and interacting with new people every day while working.
Interviewing with TGI Fridays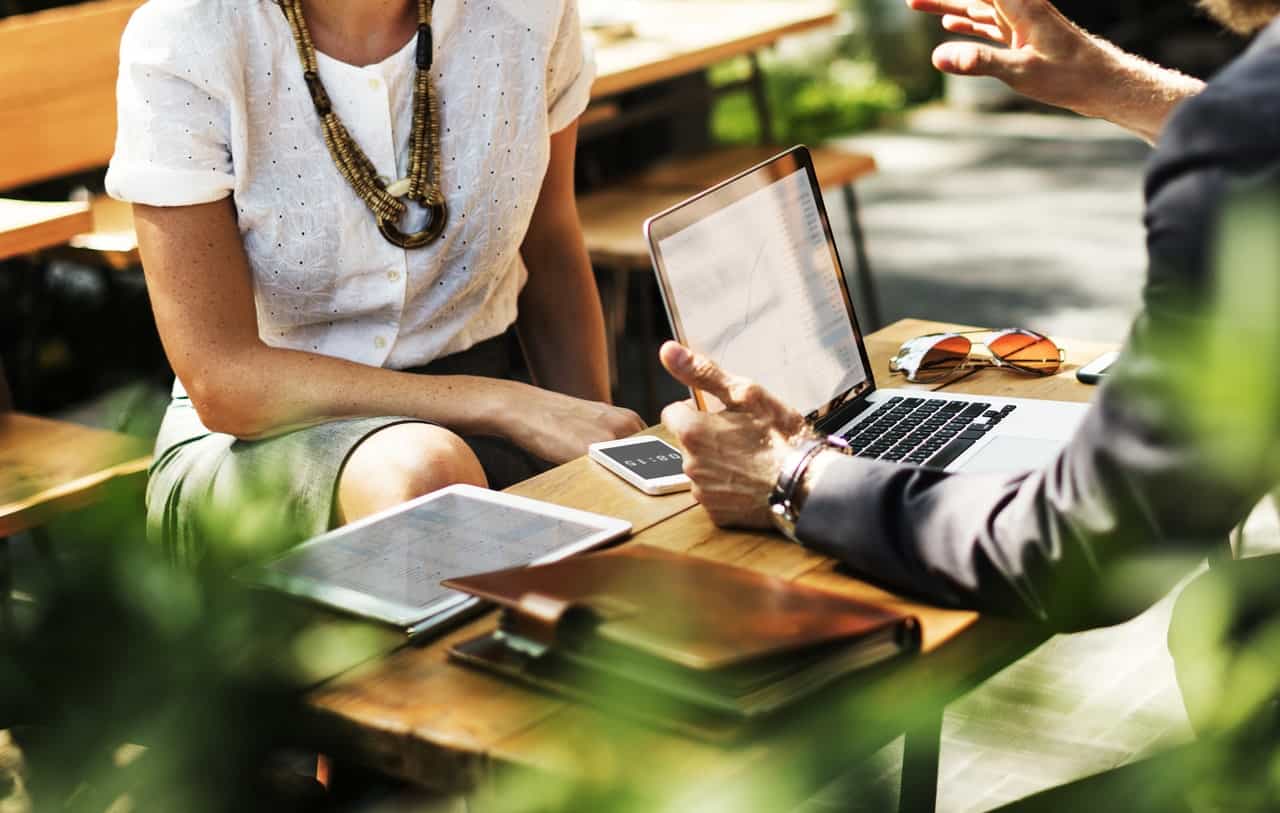 After submitting your TGI Fridays application, you will hopefully be asked to interview with the company. Robinson provided some advice for acing your interview. Because of the culture of openness that the company promotes, he suggests talking with the Fridays employee as if you are interviewing them. Ask relevant questions that demonstrate an interest in the Fridays brand.
Similarly, Robinson recommends that candidates exhibit a strong knowledge of the TGI Fridays brand, showing that they've researched the company. He also finds that candidates stand out when they can provide an example of a recent experience they've had at a restaurant or with a corporate brand and can provide feedback on how to improve that experience.
Your interview with TGI Fridays may be different than other interviews of which you've taken apart in the past. The company puts their candidates in role-play scenarios so that they can see how you respond to issues on your feet. They will evaluate how well you respond to pressure and your abilities to make a business decision quickly. They may also provide a business problem with a 48-hour resolution deadline.
Fridays emphasizes these traits and shows tremendous concern about your competencies and capabilities as an employee. Robinson states that you don't need to wear a suit to your interview to get the job. Instead, the company would rather see that you understand their brand. Robinson says that Fridays does not care about what you look like as much as your growth potential.
Robinson does not recommend asking any questions related to salary or benefits in your initial interview with the company, although he says it's ok to bring up these inquiries later in the interview process. When submitting your TGI Fridays application you'll have already provided your salary requirements, so the company is already aware of your ideal salary range.