Krispy Kreme is a restaurant most well-known for their glazed donuts. They are a staple across America, popular because people know that when the red light is on the donuts are hot and fresh. Over the past few years, Krispy Kreme has drastically expanded their brick and mortar locations, creating thousands of jobs. Below you'll find information about your Krispy Kreme application for employment.
Career Options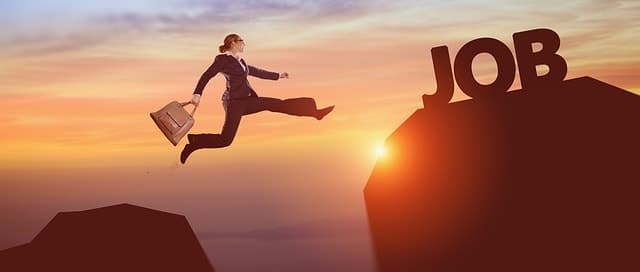 Krispy Kreme's Career website stresses that to make great doughnuts, they must hire great people. The company believes in long-withstanding traditions, as the company has more than 70 years of history. The company continually works to help their employees realize their real potential.  If you're interested in submitting a Krispy Kreme application, you can consider one of the four following career types:
Corporate
Team Member
Store Manager
Franchise
Corporate
This job opportunity is excellent for those who would prefer to have a career working on the "big picture," instead of spending times on the "front-lines" at a specific store. Working in the Krispy Kreme corporate offices still allows employees to immerse themselves in the Krispy Kreme experience. Not to worry, however – fresh Krispy Kreme donuts are always available to corporate employees every day.
Although you can search online for more specific opportunities, you'll likely find dozens of jobs in things such as Investor Relations, Marketing, Financial Analysis, Internal Operations, Information Technology, and many more. However, Krispy Kreme says that the employees in this position are not limited in their work activities. Instead, they say that employees often meet and collaborate with outside members.
If you're looking for a job in the Krispy Kreme Support Center, the company recommends that you have a diverse background and years of previous experience in your respective field. The company requests nothing more than dedicating yourself entirely to succeeding at your job each day and improving on the earlier successes of Krispy Kreme.
The corporate offices are at the Krispy Kreme Support Center in Winston-Salem, North Carolina. Winston-Salem sits on the foothills of the Blue Ridge Mountains, and, along with two other cities, is a part of the Piedmont Triad Metropolitan Area. Winston-Salem features a pro-business environment and is locally known as the "City of Arts and Innovation."
Team Member
If you're still interested in submitting a Krispy Kreme application but do not wish to uproot your life to move to Winston-Salem, you could consider applying for a Team Member position at your local Krispy Kreme store. The company states that every employee is essential to them and that they understand Team Members help make the Krispy Kreme experience for customers.
Krispy Kreme challenges their Team Members to act as Brand Ambassadors for the company. They stress the customer experience, knowing that neighborhood customers often return because of the smiles and laughs they have while visiting the store. The company knows that Team Members are the ones who are responsible for that happening.
These positions are local. You could visit your neighborhood Krispy Kreme store to see if they are hiring. Or, you could search on the Team Member page to browse all openings near you. Krispy Kreme says that applying online is both the most reliable and fastest way for them to review your application. If you're eager to begin working as a Team Member, applying online could expedite the process.
Store Manager
Other people may find that while they would like to still work in their local Krispy Kreme store, the would prefer more of a management position. For these people, submitting a Krispy Kreme application for Store Manager could be their best course of action. The company believes that their Store Managers are an integral component of running a successful company, primarily because of their job duties.
Store Managers duties include everything involving sales, scheduling, production, and human resource issues. Their job is to find the line between offering world-class customer service at their stores while also generating maximum revenue. The company's goal is for customers to leave with a smile every time they enter a Krispy Kreme location, and it's the Store Manager's job to ensure this is happening.
For those looking for potential career growth, the Store Manager position could prove to be an excellent opportunity. Krispy Kreme values their employees' development, and Store Managers are on the fast track to growth. The company states that there are opportunities for growth not only in the local store but the region of operation or the company as a whole as well.
Those hired to become a Store Manager will begin their new job with six weeks of on-the-job training. New hires will also study and learn through a computer-based training program that comes with videos and a materials workbook. New hires visit the company Training Center at the corporate headquarters for a week-long classroom session to complete their training.
Other Opportunities
Krispy Kreme also offers numerous other opportunities that could potentially be interesting. Many of these jobs focus on leadership positions. If you are interested in getting the most out of your Krispy Kreme application and accelerate your career growth, you may want to consider the following programs or opportunities.
Manager Training Program
This is an entry-level training program for those interested in a career in management. Recruits into this program get experience working in many different components of the business, including retail, support center operations, and wholesale. The expertise that new hires gain in these positions is part of a six-month management training program.
While completing the program, members can learn from many members of the Krispy Kreme upper-level management team. To cap off these experiences, candidates have access to one-on-one time with CEO Michael Tattersfield. This goes to demonstrate how much Krispy Kreme invests in their new employees, putting them on the fast-track to success.
Upon graduation from the Manager Training Program, the company considers recruits to be Assistant Managers. The company will then relocate graduates to a store, based upon their various business needs. Within a few months, the company typically promotes graduates from Assistant Managers to General Managers. The Manager Training Program could be a fun and worthwhile experience.
Sales Professionals
If you have experience in sales, as opposed to management experience, this position could be right for you. Krispy Kreme founders created the company in 1937 as a wholesale operation. The company states that they still operate as a wholesale business today, which proves to be a crucial component of the overall company operation. It's integral that sales professionals understand this.
The company understands that sales professionals are essential because they not only help deliver the product, but they work to secure new accounts and open new stores as well. The company assigns sales professionals to a geographic region, where they'll work with a wide range of departments within the company. Sales Professionals work to meet budget and increase revenue growth.
Benefits to Working at Krispy Kreme
If you choose to work at Krispy Kreme, you could be eligible for numerous benefits. The benefits may be dependent on the type of position for which you apply. Upon hiring, the company will craft a benefits package that they consider fair quality for a person in your place. Generally, Krispy Kreme benefits packages tend to be very employee-friendly.
When it comes to insurance policies, Krispy Kreme employees could have access to medical, dental, vision, or life insurance. Additionally, the company often offers prescription discounts and co-pays. The company also has a Wellness Program and provides a YMCA discounted membership. New parents are also eligible for maternity or paternity leave, as well as part-time return work after maternity leave.
As far as pay, Krispy Kreme offers a 401(K) Savings Plan for their employees. They also offer paid vacation, floating holidays, and holiday pay. Those working in an hourly position are eligible for personal days. Employees can enroll in direct deposit and also receive a product discount. Krispy Kreme also offers employees a Flexible Spending Account and a Tuition Reimbursement Program.
Those working at the Krispy Kreme corporate office are eligible for a wide array of benefits, such as Casual Fridays and company picnics. There are also Department Christmas parties, Halloween doughnuts, and holiday gifts. The company also holds various office events throughout the year, including pizza parties, ice cream socials, and trick-or-treating.
Lastly, the company invests in seeing their employees succeed. They offer Incentive Compensation for many of their employees. They also have a Women's Leadership Council. They also encourage employees to consider Krispy Kreme University Training and offer Relocation Assistance if need be. Krispy Kreme employees can also participate in faith, family, and community days.
Finding the Right Job for You
If you are interested in a career with Krispy Kreme, be sure to check out their Jobs page. When visiting this page, you can browse multiple job listings. You can search by location as well, allowing you to find a Krispy Kreme location in your backyard or figure out a place where you'd like to move to enhance your career development further.